Our Heroes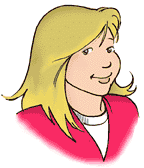 Jane and Sean share a two-bedroom apartment in the city. Jane feels she has lost the idealism and spark of her college days, and as such spends a lot of energy on absurd hobbies and aimless "activism". She recently quit her job as an editor at a textbook publisher, and is trying to find a new job.
Getting to know her: Publish or Perish and Racing Rats.


Sean met Jane at the city university while she was finishing her B.A. and he was auditing some language courses. The two saw a horrible dating disaster just waiting to happen with each other, and so they became friends as a defensive measure. Sean is 50% couch potato and 50% bizarre bon vivant: when he's not watching television, his interests range from road tripping to follow his favorite band to impulsively visiting local restaurants just because they offer new, exotic, and potentially toxic foods.
Getting to know him: Tripping Out and Cultural Wastelands are Good.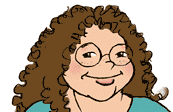 Bernie is Sean and Jane's mutual best friend. An unrepentant geek, she works at a local Web services provider and ISP. She loves working at a high-stress job for 8 to 13 hours a day, and loves even more that she gets to party hard afterward to get the stress out of her system. Bernie and Sean once had some sort of mysterious "understanding" but now are just friends. It's she who introduced Sean and Jane to their favorite bistro, the Book Mark.
Getting to know her: Stand and Wait.

Minor Characters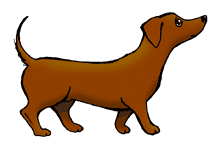 Disco is Jane's pet weiner dog. He's full of love (dog owner speak for "always wanting to be petted") and curious (dog owner speak for "pokes his nose everywhere, chewing most things at least once and breaking others"). Jane has mastered dog owner speak because he's so cute; Sean has almost constantly resisted because he's so stupid.
Getting to know him: Too Dark to Read.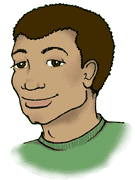 Paul met Bernie in the course of his duties with Arbor 2000, the city's Dutch Elm Disease society. He spends most of his free time working with the disadvantaged or with trees, which simultaneously puzzles and fascinates Bernie.
Getting to know him: Branch Office.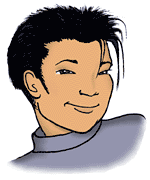 Ken is one of Bernie's coworkers. He's the resident graphics guru and explorer of the bleeding edge, with a prima donna ego to match. Ken and Paul were in a band together in college; Ken programmed the drum machine.
Getting to know him: Really Just Relax. Also, Ken is one of the main characters in Broken By Design, hosted at Web Review.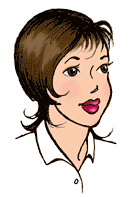 Jane met Rhonda during her short period as a volunteer advisor to a college zine (which folded before producing even one issue). When last we saw her, Rhonda was just entering her first year at the university, and the time she was spending around Jane and Sean was bothering her boyfriend to no end. Since then, she's mysteriously vanished....
Getting to know her: Publish or Perish.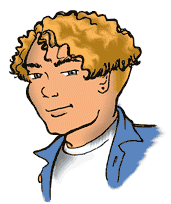 Todd is the aforementioned boyfriend. Everyone but Rhonda seems to think he's somewhat shallow and truly interested only in getting drunk and partying. Rhonda knew this, but for some reason she stuck with him. Todd was part of the zine staff, probably because it meant he'd be able to keep an eye on her. He's extremely possessive and ready to lash out at anyone who even looks at Rhonda.
Getting to know him: Publish or Perish.